The EMA of BC was thrilled to return to the Terminal City Club last week to host the 10th annual EMA of BC Awards Gala, a celebratory evening recognizing outstanding achievements in environmental management this past year.
The evening opened with President and Executive Director welcome speeches.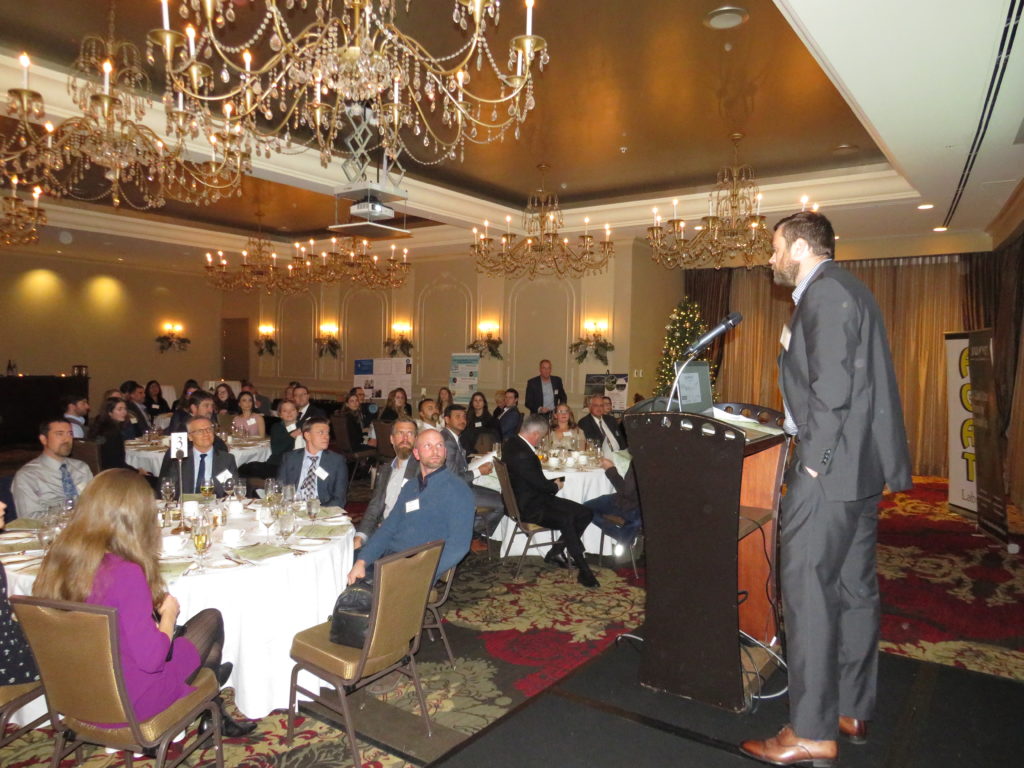 This was followed by 2 City of Richmond presentations with their 2021 award-winning submissions.
Board Member Mark Condon led attendees through a few rousing rounds of trivia between presentations and meal courses.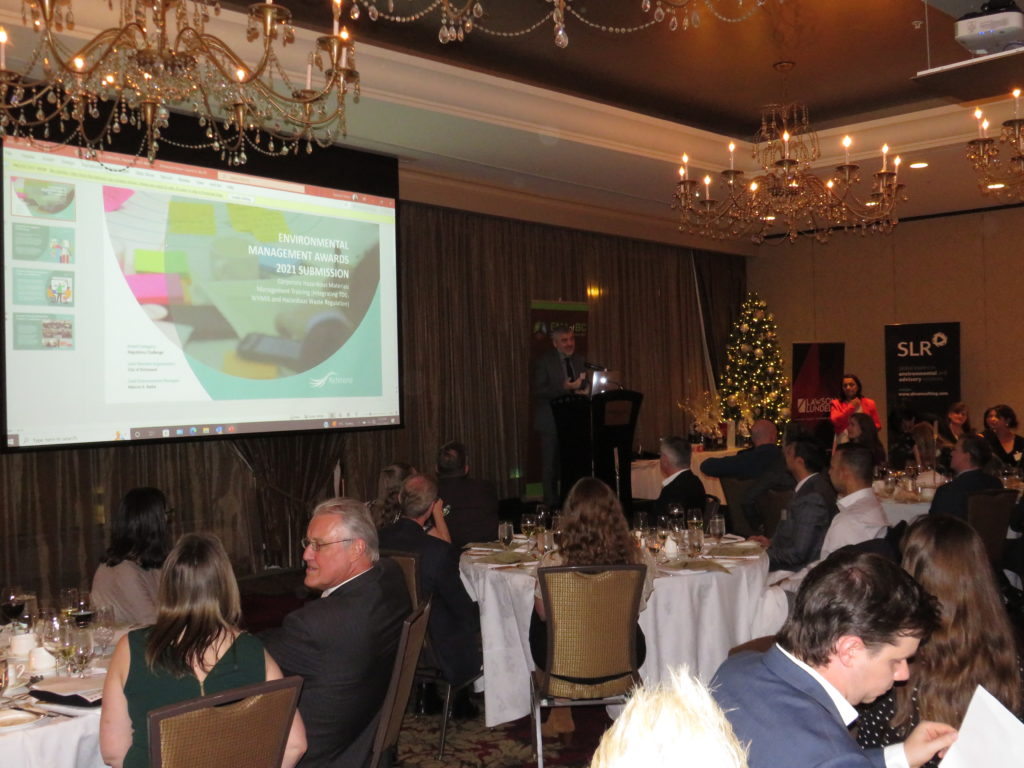 Congratulations to this year's Award winners, which were each given awards by our presenting sponsors:
Environmental Assessment – Esquimalt Harbour Species and Monitoring Plan, Dillon Consulting
Technological Innovation – Tetraethyl Lead Analysis by GC-ICPMS, ALS Environmental
Organizational Environmental Programs – Integrating Circular Economy Criteria into City Procurements, City of Richmond
8th Emerging Environmental Professional – Luke Sweet, Hatfield Consultants LLP
Members' Choice – Innovative Road Paving Project, City of Richmond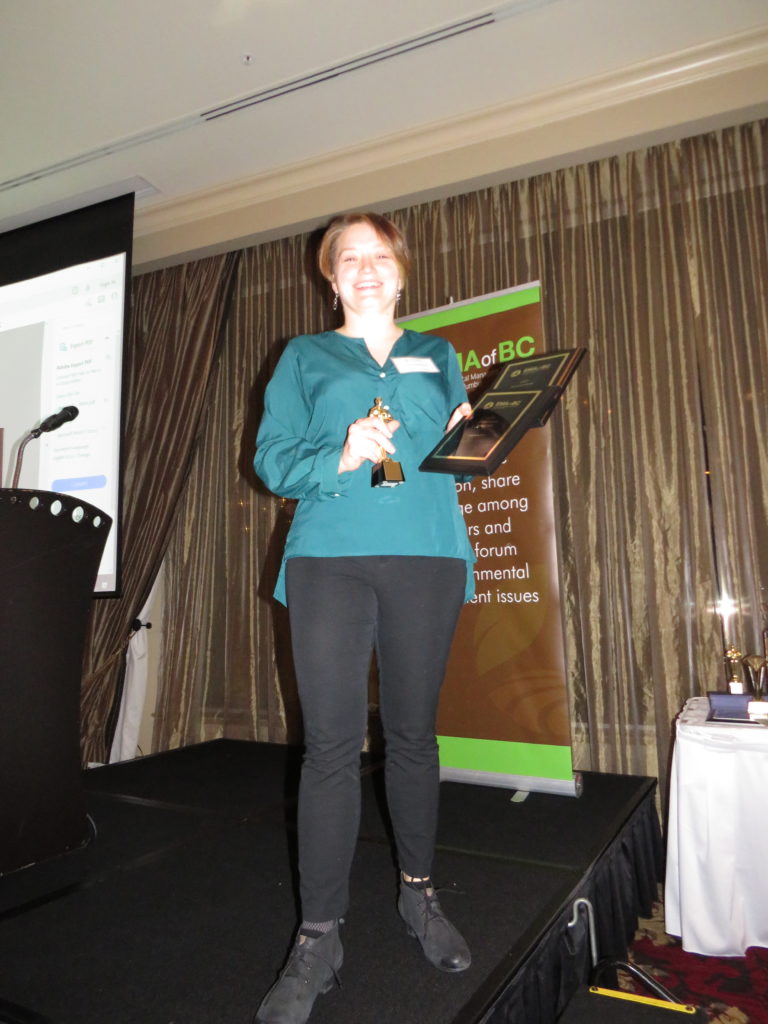 There was one other presentation in the Technological Innovation category which was given by Dillon Consulting on the Benefits and Limitations of Using Smart Technology.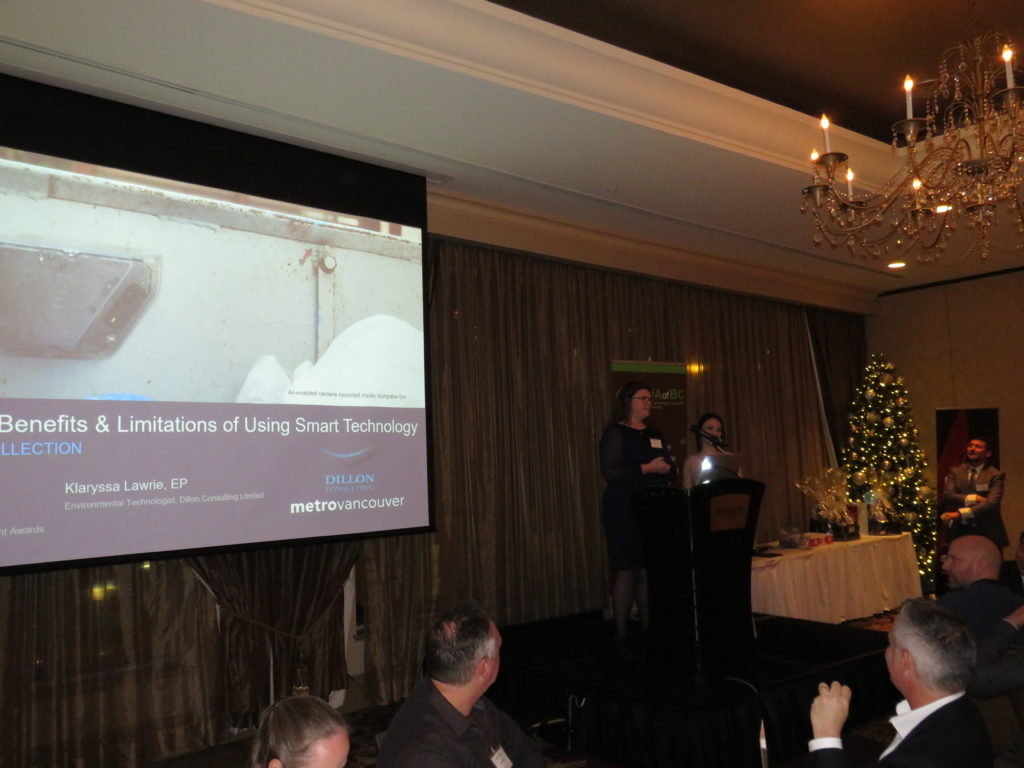 The evening concluded with celebratory tribute to longtime Head Judge, Bob Symington.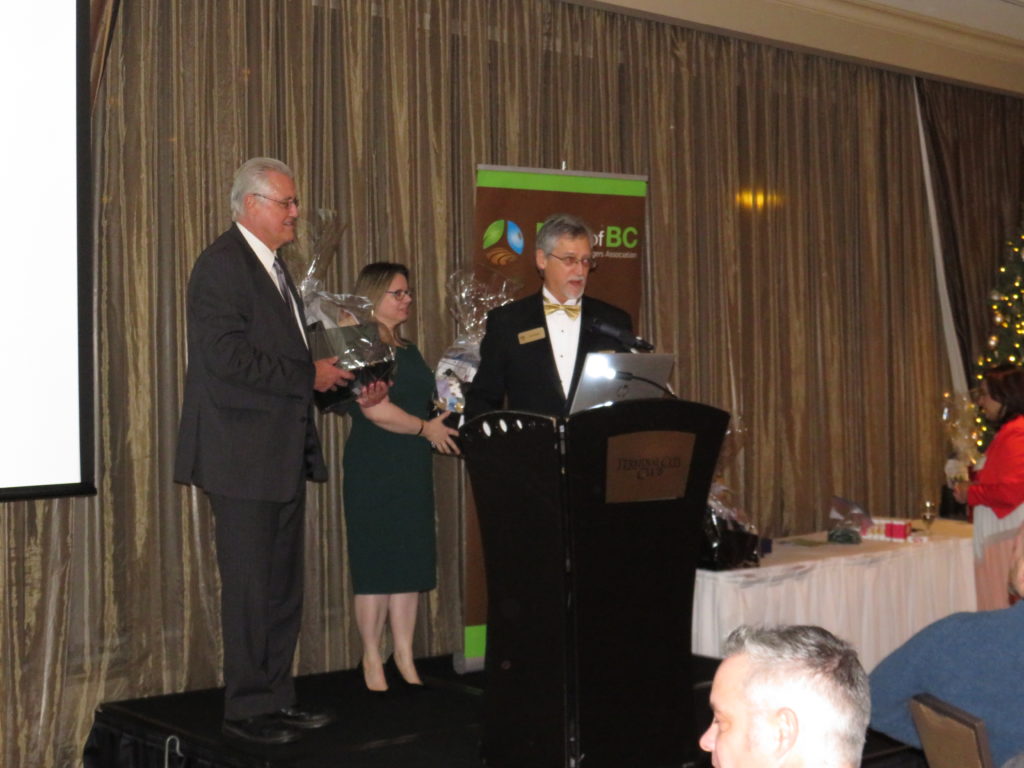 Many thanks to our esteemed panel of Judges – Robert Symington, Oana Erick, and Don Bryant, the EMA of BC Board, and EMA of BC members.
This fantastic evening would not have been possible without the support of our event sponsors: Summit Earthworks, SLR, BLG, SLR, Lawson Lundell, AGAT Laboratories, Milestone Environmental Contracting, ALS Environmental, Dillon Consulting, Envirogreen Technologies Ltd., ERIS, and Triton Environmental Consultants.