As a not-for-profit society, our success heavily relies on the Board of Directors, composed of volunteers from our member organizations.
Board of Directors

Leanne has a Bachelor of Science in Biology, with a minor in Environmental Toxicology from Simon Fraser University. She has also completed several Environmental Engineering courses through British Columbia Institute of Technology and has had the privilege of teaching the Environmental Analytical Chemistry course for that program. Her long range goal is to complete a Master's degree in Environmental Management/Practice.
Leanne has twenty years of experience in the environmental sector. She has worked in the environmental industry expanding her skills in analytical chemistry, environmental sciences and project management having worked in government; laboratory; post-secondary education; and contaminated sites remediation settings. Using her technical background, Leanne incorporates a multidisciplinary approach in each role she undertakes.
Leanne has strong connections to the science industry (environmental contractors, government, laboratories, engineering and environmental consulting firms, environmental law) and academia through her years of experience and leadership position with the Environmental Managers Association of BC (EMA).
Leanne is passionate about seeking out and pursuing learning opportunities, mentoring peers and volunteering within the environmental industry. Volunteering with the EMA of BC Board of Directors since 2012, as a Director-at-Large, Vice President-Vice Chair, President and currently Past President, has provided the opportunity for her to give back to the industry and to meet and network with environmental professionals. She joined the association to help develop the Association's strategic plan and deliver timely education programming to the Association's membership. In 2018, Leanne implemented, with the support of the Board of Directors, the annual First Nations Environmental Management Projects Grant with the purpose of providing BC First Nations groups grant funds to support their environmental management projects.

Bryan is an account manager with CARO Analytical Services based in Richmond, BC where he helps various project managers throughout the industry meet their analytical needs.
Bryan joins CARO after more than 10 years studying chemistry at various academic institutions. Bryan received his B.Sc. in chemistry at the University of Western Ontario followed by a PhD in organometallic chemistry at the University of British Columbia. He joined CARO after two years at the University of Calgary while participating in various industry driven research projects.
Bryan became a member of the EMA board as Treasurer in 2015. Bryan is interested in helping to bridge the gap between academic and industry professionals and the EMA of BC provides an excellent platform towards this goal.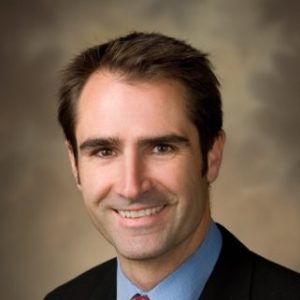 Anthony Collett — Treasurer
Senior Project Manager – Environmental Site Assessment & Remediation | SLR Consulting
Connect via LinkedIn
Anthony Collett sits on the Annual Workshop Committee, and the Eductaion Committee. He is a senior project manager with SLR Consulting (Canada) Ltd., one of a small number of truly international specialist companies providing advice and support on a wide range of strategic and site-specific issues, to a diverse and growing base of business, regulatory and governmental clients. Anthony has over 12 years experience in the contaminated sites discipline and a previous 12 years conducting terrain stability and soil erosion mapping and assessments for forestry and mining development. He is a Contaminated Sites Approved Professional and is currently SLR's contaminated sites account manager for BC projects with a major oil & gas client in addition to providing environmental site assessment and remediation services for a suite of land development clients.
Having attended many EMA seminars and workshops and appreciated the value in the education provided, he has joined the EMA Board of Directors to contribute back to the industry and support the EMA in its environmental education role. Being a part of the board also provides opportunities to network with dynamic environmental professionals and increase his knowledge of environmental management issues.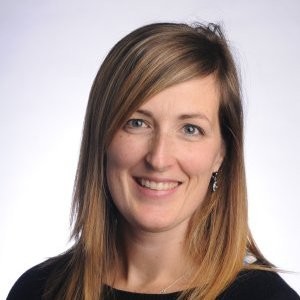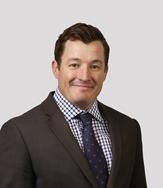 Vanessa Osorio is the VP of Education for the EMA of BC. She has a Bachelor of Science Degree in Environmental Science, and a Diploma of Applied Chemistry & Biotechnology. Vanessa has been in the Environmental industry, working in both private and government sectors, for 6 years. Currently, Vanessa works at Milestone Environmental Contracting as a Project Coordinator, supporting senior project managers on a wide range of environmental contracting projects for government and private companies from tender stage to completion. She also manages smaller environmental projects and assists in the management of a soil transfer station.
Vanessa is passionate about the EMA of BC and is proud to serve on the board, as the association provides a valuable platform for networking, sharing of industry knowledge, and continual learning for environmental professionals in BC. Together with the Education Committee, she works to deliver relevant and meaningful education sessions to the EMA of BC's wide member base.

Richard Pope is a Partner and senior environmental scientist with Dillon Consulting Limited. He has over 30 years of professional consulting experience and has a Bachelor's degree in marine biology and a Master's degree in freshwater ecology. Richard's project experience is extensive and varied, and includes mining, infrastructure (roads, bridges), power sector (hydroelectric developments, transmission systems), waterfront and shoreline protection, and waste-management projects. His experience extends across Canada and includes projects in British Columbia, Alberta, Saskatchewan, Yukon, NWT, Nunavut, Ontario, Newfoundland, and Nova Scotia. Richard also has international mining experience in Peru and Bolivia. Key focus areas currently include Environmental Assessments (provincial and federal processes), the design and implementation of environmental baseline programs, and the acquisition of permits and approvals. Many of his projects have required extensive consultation and interaction with regulators, aboriginal groups, and other key stakeholders.
Directors at Large

Jon Arason sits on the Workshop Committee. He is the Manager of Environment and Emergency Management at the BC Rapid Transit Company (BCRTC), the rail division of TransLink. BCRTC's operations include SkyTrain (Expo and Millennium Line), and West Coast Express. Jon is responsible for both the Emergency Management and Business Continuity System and the Environmental Management System.
Jon holds a bachelor of Environmental Science Degree from Royal Roads University, a Chemical Sciences Diploma from the British Columbia Institute of Technology, and an Emergency Management Certificate from the Justice Institute of British Columbia. He is a registered Applied Science Technologist with the Applied Science Technologists and Technicians (ASTT) of BC, and an Accredited Business Continuity Professional with the Disaster Recovery Institute (DRI) of Canada.

Lindsay is a Risk Assessor/Toxicologist with SNC-Lavalin, currently specializing in human health and ecological risk assessment for contaminated sites and environmental impact assessments. Her background in aquatic and marine biology and toxicology provides a strong foundation for the effective interpretation of levels of contaminants in environmental media, the evaluation of routes of exposure and assessment of the potential for adverse effects. Lindsay participates in petroleum product spill response programs, predicting potential effects and evaluating risks to aquatic biota, and previously supported the marine and freshwater components of environmental assessments for large scale LNG and mining projects in BC. Lindsay obtained a Bachelor of Science (Integrative Biology) and a Master of Environmental Toxicology from SFU, and is currently a Registered Professional Biologist in BC.
Lindsay is excited to have joined the EMA Board this year, and will work to support the organization in identifying, collaborating and sharing knowledge on common issues and topics relevant to environmental professionals across industry, government and academia groups.

Jasmeen Jatana works in Sales at ALS and her current responsibilities include growing the market share for ALS in the environmental testing sector across Western Canada and to secure new clients, present to and consult with mid and senior level management on business trends with a view to developing new services, products, and distribution channels. Jasmeen has over 10 years experience within the environmental testing sector which has included working in a Laboratory as an analyst, progressing on to Project Manager which helped her transition into her role as an Account Manager handling client portfolios. Her experience spans across the UK, Canada and India where she has gained valuable knowledge about different regulatory requirements and dealing with various governing bodies.
Jasmeen holds a Master of Science and Business Administration from Aston Business School. She is excited to be part of the EMA Board of Directors as she believes the key to success is gaining knowledge in your field and sees EMA as a platform to increase her knowledge about environmental topics through networking with like minded professionals. She is looking forward to working with a diverse group of talented professionals.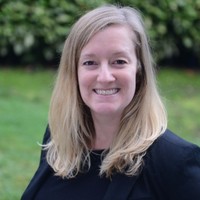 Miranda Lewis sits on the Annual Workshop Committee. Miranda is an Environmental Consultant with 8 years' experience, with a focus on mitigating natural environment management and environmental impacts during construction. This includes erosion and sediment control, the development of Environmental Management Plans, water quality studies, and preparing permits and approvals.
Miranda holds a Bachelor of Environmental Studies and Master of Science in Geography and Environmental Management from the University of Waterloo, and holds Professional Agrologist (P.Ag.) and BC-CESCL (BC-Certified Erosion and Sediment Control Lead) designations. She joined the EMA of BC to connect with other environment industry professionals, and stay current on emerging environmental issues.

Melissa Magnuson
Project Manager | Jacobs
Melissa is a Business Development Manager with AGAT Laboratories.  AGAT Laboratories is a highly specialized, Canadian-based company that provides laboratory services worldwide. With over 30 years of experience, coast to coast locations and over 1,200 employees Canada-wide, AGAT Laboratories is the most geographically and technically diversified laboratory in Canada.
Melissa has over 20 years of experience within the environmental and geotechnical engineering fields, and has worked in New Jersey, Seattle, and Vancouver.  Her project experience consists of contaminated sites, air emissions, real estate development, and large earthworks projects.  Melissa is excited to be a part of the EMA Board of Directors and is looking forward to working with a diverse group of talented professionals.  When not working, Melissa enjoys spending her time mountain biking and surfing.