As a not-for-profit society, our success heavily relies on the Board of Directors, composed of volunteers from our member organizations.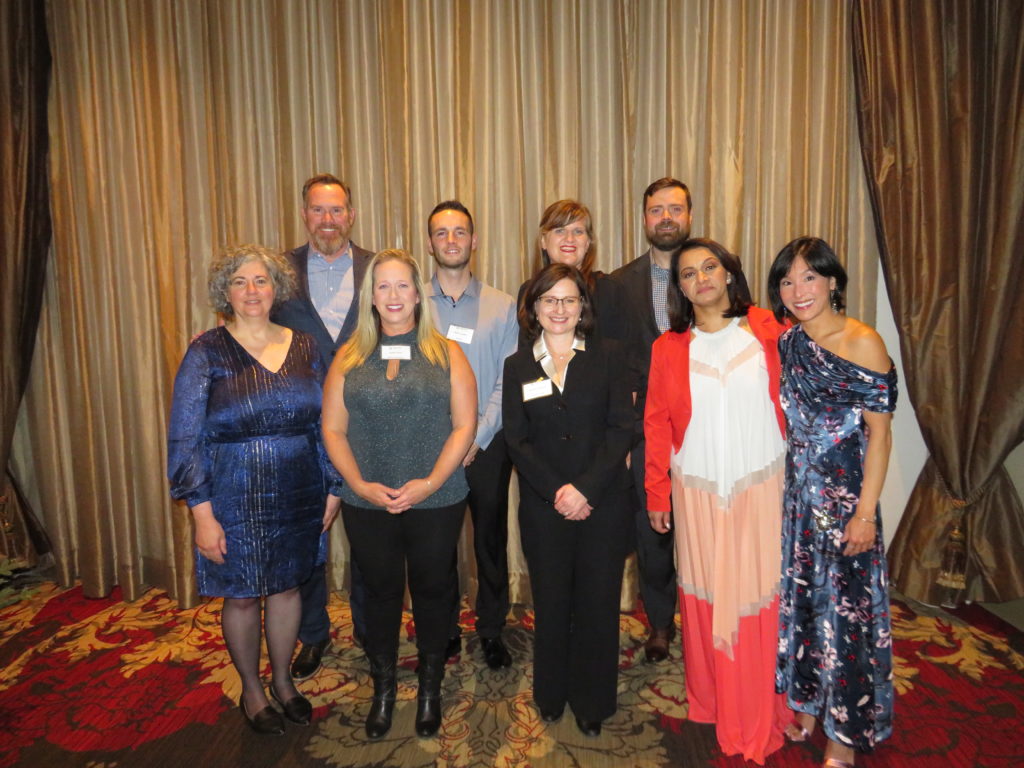 Board of Directors

Bryan Shaw is Senior Technical Support Scientist with CARO Analytical Services. Bryan holds a Ph.D in Chemistry from the University of British Columbia as well as his Professional Chemist designation through the Association of the Chemical Profession of British Columbia (ACPBC). After gaining exposure in chemistry research through academia his career shifted to CARO Analytical Services in a client facing role that utilizes his technical background. Bryan joined CARO as a Client Service Scientist handling some of CARO's key accounts in the environmental industry. As a Senior Technical Support Scientist Bryan takes advantage of the industry knowledge gained while managing accounts to provide clients with technical support and provide operational guidance according to the latest environmental regulations and analytical practices. This role also affords the opportunity to collaborate on special project needs and the development of new analytical methods. Bryan joined the Environmental Managers Association of BC in 2015 as Treasurer.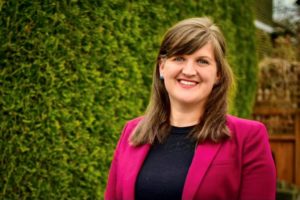 Andrea Rivers is an Environmental Consultant and Project Manager with PGL's Contaminated Sites Group. Andrea's responsibilities at PGL include design and management of environmental site assessments and remediation for due diligence and regulatory approvals. She holds a Professional Agrologist (P.Ag) designation. Prior to joining PGL in 2016, Andrea worked as a project manager at an environmental laboratory reporting analytical data and providing technical support to clients across Western Canada.
Andrea has been attending EMA of BC events for nearly a decade. She initially joined the Board in 2018 and is pleased to have returned as a Director at Large in 2022.  Andrea sits on the Board's education committee and enjoys coordinating events that bring members together for professional development, collaboration, and networking.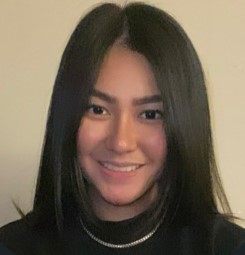 Irish Guzman is a Sales Scientist at CARO Analytical Services, where she combines her knowledge of project management with a strategic focus on business development to drive growth and maintain strong client relationships.
Prior to joining CARO Analytical Services, Irish worked as a Project Manager, where she managed key clients across multiple provinces in Canada. Her expertise in client management, coupled with her deep understanding of environmental challenges in the region, enabled her to deliver results and foster enduring relationships.
Irish is thrilled to be part of the EMA of BC, where she can connect with like-minded environmental professionals, share experiences, and knowledge. She firmly believes in the power of collaboration to address environmental challenges and is committed to making a positive impact in BC.
Jennifer is an environmental lawyer and partner at Lawson Lundell LLP. Jennifer advises on regulatory, indigenous and environmental law matters for a variety of industry sectors, including mining, clean energy, transportation, forestry and land development in general, including linear developments. The primary focus of Jennifer's practice is environmental assessment and permitting for major projects in BC, Yukon, NWT and Nunavut, and land and mineral rights, including Indigenous land matters. Jennifer has developed regulatory roadmaps and provided permitting and property advice for a wide variety of projects and project expansions.
Prior to her career in law, Jennifer worked as an electrical engineer for several years before co-founding a technology company. She led the engineering department there for eight years, and successfully managed the group through two acquisitions.
Jennifer joined the EMA of BC Board of Directors in 2019 as a Director-at-Large, and became the Treasurer in September 2020. Jennifer is interested in promoting environmental education and information exchange, and is particularly interested in emerging technologies and solutions.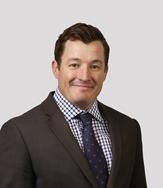 Luke is a Partner in both the Insurance and Tort Liability Group and Environmental Law Group in Borden Ladner Gervais' Vancouver office. Luke's robust practice centers on civil litigation, focusing on a variety of related matters, including insurance and tort law, and environmental law. In the area of environmental law, he represents and advises clients in a wide variety of contaminated site issues relating to both commercial and residential properties, including cost-recovery actions on behalf of plaintiffs and defendants. He also provides legal advice and representation to companies on environmental regulatory compliance, emergency spill responses and environmental prosecutions. Luke also has experience in various other areas, including expropriation matters, construction litigation, and debt and insolvency litigation. He has appeared as counsel before the Federal Court and all levels of court in British Columbia.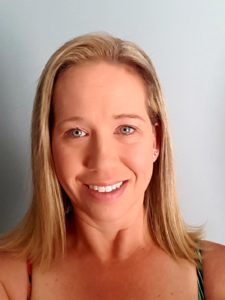 Karen Pyne is a Residuals Project Coordinator at Metro Vancouver, which is responsible for the region's drinking water, wastewater treatment and solid waste management. Karen's work at Metro Vancouver focusses on the responsible environmental management and beneficial use of the residuals produced by Metro Vancouver from the wastewater treatment process (biosolids) and the drinking water treatment process (drinking water treatment residuals). Karen has 20 years of experience within the environmental field from an environmental analytical lab, to private consulting in contaminated sites management. While at Metro Vancouver, Karen has also worked in the Environmental Regulation and Enforcement Division as an Officer managing air quality and liquid waste permits.
Karen has an Environmental Protection Technology diploma from Kwantlen Polytechnic University, and is an Applied Science Technologist. Last year Karen was excited to be a first time Director-at-Large with the EMA of BC, and this year, she was happy to be elected as VP Education. Karen hopes to connect with environmental professionals to share experiences and knowledge, and help organize some interesting and fun educational sessions and events. Karen recently was the Environmental Manager and recipient of the EMA's Emissions and Discharge Control Award (2018 co-recipient) for the project "Drinking Water Treatment Residuals Diverted from Landfill for Cement Manufacturing" (with Lafarge Canada).

Richard Pope is a Partner and senior environmental scientist with Dillon Consulting Limited. He has over 34 years of professional consulting experience and has a Bachelor's degree in marine biology and a Master's degree in freshwater ecology. Richard's project experience is extensive and varied, and includes mining, infrastructure (roads, bridges), power sector (hydroelectric developments, transmission systems), waterfront and shoreline protection, and waste-management projects. His experience extends across Canada and includes projects in British Columbia, Alberta, Saskatchewan, Yukon, NWT, Nunavut, Ontario, Newfoundland, and Nova Scotia. Richard also has international mining experience in Peru and Bolivia. Key focus areas currently include Environmental Assessments (provincial and federal processes), the design and implementation of environmental baseline programs, and the acquisition of permits and approvals. Many of his projects have required extensive consultation and interaction with regulators, Indigenous groups, and other key stakeholders.
Directors at Large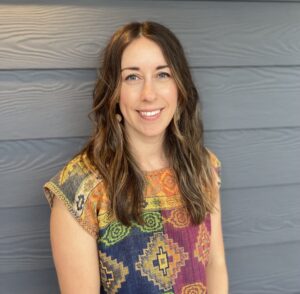 Amy Sefton is an Environmental Specialist at Hatfield Consultants. She has over 8 years of experience in professional consulting and in local government. Some of Amy's project experience includes infrastructure (i.e., highways, port facilities, and pipelines), energy (i.e., power transmission and distribution, substations, and small capital upgrades) and community level development (i.e., housing, parks, and public facilities), she also has a strong interest in climate adaptation. Amy holds an MSc in Environmental Assessment and Management, and a BSc in Environmental Hazards from the University of Brighton, England, and is based in Squamish BC.
Amy joined the board in 2023 as a Director at Large and is involved in EMA of BC to promote environmental education,  stay current on emerging environmental issues, and connect with other industry professionals.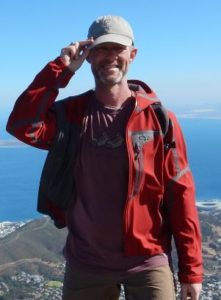 Brad Halsey is a project manager with SNC-Lavalin Inc., currently residing in Nelson, BC.  Brad has been with SNC-Lavalin since 2012, and previously worked for SLR Consulting Canada Ltd. (formerly SEACOR Environmental Inc.) in Nanaimo and Prince George from 1998 to 2011.  Brad's experience is primarily with the assessment and remediation of contaminated sites, and has worked in numerous locations in Western Canada and Alaska.  Brad joined the Environmental Managers Association of BC as a Director-at-Large in June 2021; his previous board experience includes Vice-Chair and Chair of the Board of Governors for the YMCA of Northern BC in Prince George from 2014 to 2021.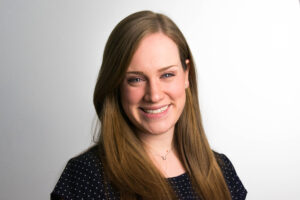 Christina Levin is an Environmental Engineer with SLR Consulting (Canada) Ltd. At SLR, Christina's responsibilities include coordinating and managing contaminated site assessment projects. Christina graduated from the University of British Columbia with a Bachelor's of Applied Science in Civil Engineering in 2015 and is registered as a Professional Engineer with Engineers and Geoscientists BC (EGBC).
Christina was the recipient of the EMA of BC Emerging Environmental Professionals Award in 2019 and joined the EMA of BC Board as a Director at Large in 2023. By being involved with the EMA of BC, Christina looks forward to continuing to grow her network, learn more about the environmental industry and be an active member of our community.
Outside of the industry, Christina is an Embers leader and volunteer member of the Girl Guides of Canada organization.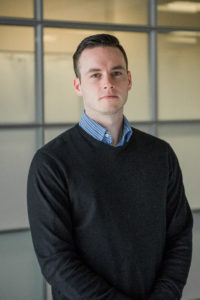 Mark Condon is an environmental professional with over 10 years' experience in the industry. He holds a Bachelor of Science specializing in Environmental Biology from University College, Dublin and a joint international Master of Science in Global Change: Ecosystem Science and Policy from University College Dublin, combined with Justus Liebig University, Giessen (Germany).
Mark currently works as an Environmental Specialist for Seaspan ULC, at their new ship construction facility in North Vancouver. He ensures regulatory compliance and maintenance of ISO 14001 and Green Marine accreditations. He has extensive experience in waste management, auditing, risk assessment, training delivery, compliance and incident response.
A certified Applied Science Technologist (AScT), Mark began attending EMA of BC events in 2018 to ensure new or changing environmental regulations were adequately anticipated and adjusted to. He has proudly served on the Board of the EMA of BC since 2021. He enjoys sharing ideas and collaborating with the industry leaders he meets and taking learnings back to his day-job.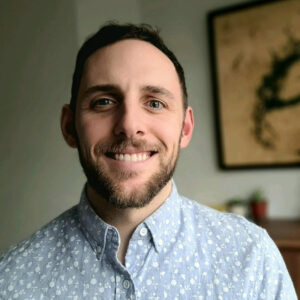 Mat Kavanagh is the Sustainability & Environment Manager for Lafarge Canada Inc. operations in British Columbia and the US Pacific Northwest. He holds a Bachelor of Technology in Environmental Site Remediation from Seneca College and a Master of Science in Environment & Management from Royal Roads University. Additionally, Mat is a Professional Agrologist with the British Columbia Institute of Agrologists.
With over a decade of experience in the environmental sector, Mat has gained expertise in numerous disciplines. He began his career as an environmental consultant in the Oil & Gas sector, focusing on downstream, midstream, and upstream oil and gas remediation and reclamation projects across Western Canada. In 2017, he transitioned into an internal industrial environmental management role.
In his current position, Mat is responsible for managing Lafarge's sustainability and environmental portfolio across multiple divisions, including mining, concrete, cement, asphalt, marine, and construction. His key responsibilities encompass a wide range of areas including regulatory compliance, permitting and resource development, due diligence, emergency response, and stakeholder and Indigenous consultation.
Starting in 2023, Mat's involvement with the EMA of BC as a Director at Large reflects his commitment to connecting and collaborating with industry professionals. By participating in this role, he aims to ensure that industry partners have a voice in the ever-evolving regulatory landscape in British Columbia.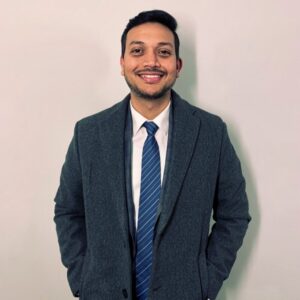 Varun Birthire, Business Development Manager at AGAT Laboratories BC/YT, delivers application-specific solutions that meet the needs and objectives of our clients and stakeholders. His mission is to help organizations scale up their businesses while ensuring environmental and social responsibility.
He graduated in Gas Engineering in 2008 and ventured into corporate world as a field operations engineer at a client offshore rig site. In his 14+ years in the O&G service industry, he progressed through various roles with growing responsibility in the Middle East and Asia Pacific (MENAP) region. Prior to joining AGAT Laboratories as a regional operations manager, he spearheaded teams in executing operations across 9+ countries, launched new products and services, implemented pricing strategies, and established strong relationships with customers.
He has completed a business leadership development program at Texas A&M University's Mays Business School, Project Management Professional (PMP)® from PMI, Lean Six Sigma BB, and multiple certifications in financial performance and country management.
During leisure time, he enjoys reading, playing tennis and soccer, and running outdoors. Until now, he has run nine half marathons across various parts of India and one half marathon in Vancouver, Canada
Mr. Rosell is the Senior Vice-President of Environmental Services for Summit Earthworks Inc., located in Mission, B.C. He is a detail oriented Environmental Professional with diverse Environmental Management experience in an industrial, civil and geotechnical capacity. Steve has spent considerable time as a Project Manager leaning on 20+ years' experience in the environmental industry. He has the technical expertise to accurately appraise projects and successfully coordinate/lead project teams to offer the best possible execution to client's expectations. Mr. Rosell has been responsible for managing numerous projects of different scopes and sizes throughout British Columbia upt o $15M in value.
In his capacity as a senior executive and business manager, Steve provides corporate strategy and direction, while evaluating risk and profit potential for external projects and internal service offerings. He is a proven and trusted leader responsible for Summit Earthworks fiscal responsibility, growth and strategic direction.