As a not-for-profit society, our success heavily relies on the Board of Directors, composed of volunteers from our member organizations.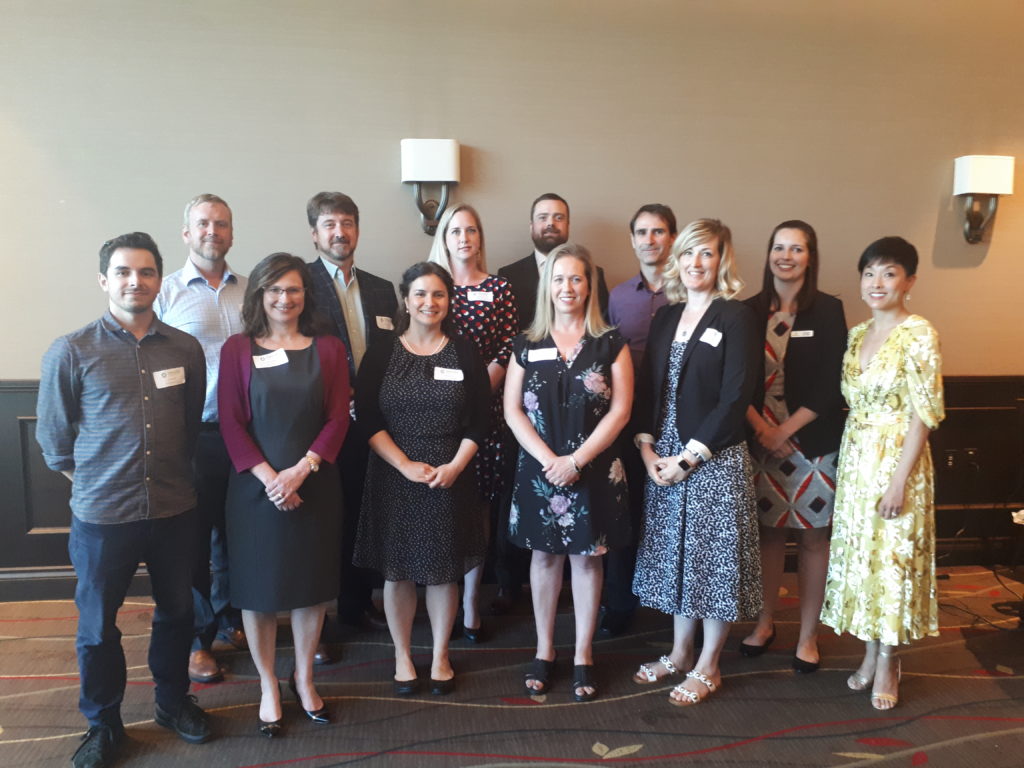 Board of Directors

Bryan Shaw is Senior Technical Support Scientist with CARO Analytical Services. Bryan holds a Ph.D in Chemistry from the University of British Columbia as well as his Professional Chemist designation through the Association of the Chemical Profession of British Columbia (ACPBC). After gaining exposure in chemistry research through academia his career shifted to CARO Analytical Services in a client facing role that utilizes his technical background. Bryan joined CARO as a Client Service Scientist handling some of CARO's key accounts in the environmental industry. As a Senior Technical Support Scientist Bryan takes advantage of the industry knowledge gained while managing accounts to provide clients with technical support and provide operational guidance according to the latest environmental regulations and analytical practices. This role also affords the opportunity to collaborate on special project needs and the development of new analytical methods. Bryan joined the Environmental Managers Association of BC in 2015 as Treasurer.
Jennifer is an environmental lawyer and partner at Lawson Lundell LLP. Jennifer advises on regulatory, indigenous and environmental law matters for a variety of industry sectors, including mining, clean energy, transportation, forestry and land development in general, including linear developments. The primary focus of Jennifer's practice is environmental assessment and permitting for major projects in BC, Yukon, NWT and Nunavut, and land and mineral rights, including Indigenous land matters. Jennifer has developed regulatory roadmaps and provided permitting and property advice for a wide variety of projects and project expansions.
Prior to her career in law, Jennifer worked as an electrical engineer for several years before co-founding a technology company. She led the engineering department there for eight years, and successfully managed the group through two acquisitions.
Jennifer joined the EMA of BC Board of Directors in 2019 as a Director-at-Large, and became the Treasurer in September 2020. Jennifer is interested in promoting environmental education and information exchange, and is particularly interested in emerging technologies and solutions.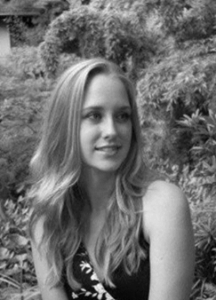 Kathleen Fyffe is the Continuous Improvement Specialist for CARO Analytical Services.  Kathleen joined CARO as a Client Service Representative in 2014, becoming an Account Manager shortly thereafter.  In 2016, Kathleen took on the role of Quality Assurance Specialist, ensuring CARO's continued compliance with ISO 17025 Accreditation. The combination of Kathleen's background and education led to the creation of the Continuous Improvement Specialist position.  In this role, Kathleen acts as a change agent to investigate business requirements, considering company goals to determine best solutions. Kathleen defines, configures, tests and implements these solutions, manages the change process and supports users through the implementation phase.
Kathleen worked in the financial industry and in garden design before completing the Chemical and Environmental Technologist Program at BCIT.  Kathleen completed her MBA from the University of Northern British Columbia in 2019 and has used her many skills in her role at CARO and on the EMA Board.  Kathleen joined the EMA as a Director At Large in 2019, taking on the Secretary role in 2020.  Kathleen hopes to help the EMA reach new heights in industry involvement and recognition.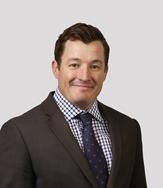 Luke is a Partner in both the Insurance and Tort Liability Group and Environmental Law Group in Borden Ladner Gervais' Vancouver office. Luke's robust practice centers on civil litigation, focusing on a variety of related matters, including insurance and tort law, and environmental law. In the area of environmental law, he represents and advises clients in a wide variety of contaminated site issues relating to both commercial and residential properties, including cost-recovery actions on behalf of plaintiffs and defendants. He also provides legal advice and representation to companies on environmental regulatory compliance, emergency spill responses and environmental prosecutions. Luke also has experience in various other areas, including expropriation matters, construction litigation, and debt and insolvency litigation. He has appeared as counsel before the Federal Court and all levels of court in British Columbia.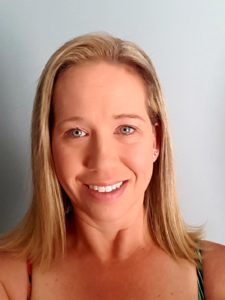 Karen Pyne is a Residuals Project Coordinator at Metro Vancouver, which is responsible for the region's drinking water, wastewater treatment and solid waste management. Karen's work at Metro Vancouver focusses on the responsible environmental management and beneficial use of the residuals produced by Metro Vancouver from the wastewater treatment process (biosolids) and the drinking water treatment process (drinking water treatment residuals). Karen has 20 years of experience within the environmental field from an environmental analytical lab, to private consulting in contaminated sites management. While at Metro Vancouver, Karen has also worked in the Environmental Regulation and Enforcement Division as an Officer managing air quality and liquid waste permits.
Karen has an Environmental Protection Technology diploma from Kwantlen Polytechnic University, and is an Applied Science Technologist. Last year Karen was excited to be a first time Director-at-Large with the EMA of BC, and this year, she was happy to be elected as VP Education. Karen hopes to connect with environmental professionals to share experiences and knowledge, and help organize some interesting and fun educational sessions and events. Karen recently was the Environmental Manager and recipient of the EMA's Emissions and Discharge Control Award (2018 co-recipient) for the project "Drinking Water Treatment Residuals Diverted from Landfill for Cement Manufacturing" (with Lafarge Canada).

Richard Pope is a Partner and senior environmental scientist with Dillon Consulting Limited. He has over 34 years of professional consulting experience and has a Bachelor's degree in marine biology and a Master's degree in freshwater ecology. Richard's project experience is extensive and varied, and includes mining, infrastructure (roads, bridges), power sector (hydroelectric developments, transmission systems), waterfront and shoreline protection, and waste-management projects. His experience extends across Canada and includes projects in British Columbia, Alberta, Saskatchewan, Yukon, NWT, Nunavut, Ontario, Newfoundland, and Nova Scotia. Richard also has international mining experience in Peru and Bolivia. Key focus areas currently include Environmental Assessments (provincial and federal processes), the design and implementation of environmental baseline programs, and the acquisition of permits and approvals. Many of his projects have required extensive consultation and interaction with regulators, Indigenous groups, and other key stakeholders.

Leanne has a Bachelor of Science in Biology, with a minor in Environmental Toxicology from Simon Fraser University. She has also completed several Environmental Engineering courses through British Columbia Institute of Technology and has had the privilege of teaching the Environmental Analytical Chemistry course for that program. Her long range goal is to complete a Master's degree in Environmental Management/Practice.
Leanne has twenty years of experience in the environmental sector. She has worked in the environmental industry expanding her skills in analytical chemistry, environmental sciences and project management having worked in government; laboratory; post-secondary education; and contaminated sites remediation settings. Using her technical background, Leanne incorporates a multidisciplinary approach in each role she undertakes.
Leanne has strong connections to the science industry (environmental contractors, government, laboratories, engineering and environmental consulting firms, environmental law) and academia through her years of experience and leadership position with the Environmental Managers Association of BC (EMA).
Leanne is passionate about seeking out and pursuing learning opportunities, mentoring peers and volunteering within the environmental industry. Volunteering with the EMA of BC Board of Directors since 2012, as a Director-at-Large, Vice President-Vice Chair, President and currently Past President, has provided the opportunity for her to give back to the industry and to meet and network with environmental professionals. She joined the association to help develop the Association's strategic plan and deliver timely education programming to the Association's membership. In 2018, Leanne implemented, with the support of the Board of Directors, the annual First Nations Environmental Management Projects Grant with the purpose of providing BC First Nations groups grant funds to support their environmental management projects.

Jasmeen Jatana works in Sales at ALS and her current responsibilities include growing the market share for ALS in the environmental testing sector across Western Canada and to secure new clients, present to and consult with mid and senior level management on business trends with a view to developing new services, products, and distribution channels. Jasmeen has over 10 years experience within the environmental testing sector which has included working in a Laboratory as an analyst, progressing on to Project Manager which helped her transition into her role as an Account Manager handling client portfolios. Her experience spans across the UK, Canada and India where she has gained valuable knowledge about different regulatory requirements and dealing with various governing bodies.
Jasmeen holds a Master of Science and Business Administration from Aston Business School. She is excited to be part of the EMA Board of Directors as she believes the key to success is gaining knowledge in your field and sees EMA as a platform to increase her knowledge about environmental topics through networking with like minded professionals. She is looking forward to working with a diverse group of talented professionals.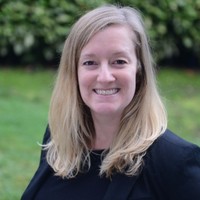 Miranda Lewis sits on the Annual Workshop Committee. Miranda is a Project Manager at Triton Environmental, with 11 years of experience in consulting. This includes erosion and sediment control, the development of Environmental Management Plans, water quality studies, and preparing permits and approvals.
Miranda holds a Bachelor of Environmental Studies and Master of Science in Geography and Environmental Management from the University of Waterloo, and holds Professional Agrologist (P.Ag.) and BC-CESCL (BC-Certified Erosion and Sediment Control Lead) designations. She joined the EMA of BC to connect with other environment industry professionals, and stay current on emerging environmental issues.
Directors at Large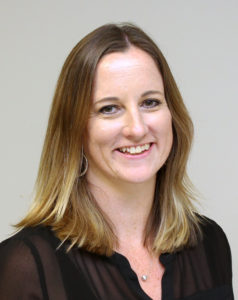 Ann Clancy joined the EMA of BC Board of Directors in 2019 as a Director-at-Large and sits on the Education Committee.  Ann is a Manager of Infrastructure and Environmental Management at Hatfield Consultants. She holds a Master's degree in Town and Country Planning from the University of the West of England and a Bachelor's of Science degree in Environmental Management from Dublin Institute of Technology. She is a certified Environmental Professional in Canada in the fields of Environmental Manager and Policy and Legislation.
Ann has over 14 years of environmental consulting and onsite multi-disciplinary project experience across a range of industries and sectors. Her fields of expertise include identifying and strategic planning of project permitting requirements and preparing multi-jurisdictional applications for permits, approvals and/or agency reviews; managing and tracking compliance with federal and provincial environmental assessment approval and permitting conditions; preparing complex regulatory submissions, reviewing and advising on contractor environmental monitoring requirements and reports, and undertaking construction environmental monitoring and compliance auditing, and preparing site-specific environmental management plans and environmental protection plans. She is particularly adept at advising and counselling clients on practical and effective compliance with conditional approvals and contractual obligations. She has played a key role on several large infrastructure development projects throughout British Columbia (BC), Ireland and the UK.
Ann attended many EMA BC events and workshops prior to joining the EMA Board of Directors; and found the knowledge sharing, discussions of relevant topics and networking opportunities to be invaluable. She is proud to serve on the board and strives to help the Education Committee deliver practical and forward-looking educational sessions for association members, while also providing valuable networking opportunities.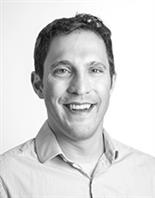 Michael Gill is an environmental engineer and BC Ministry of Environment Contaminated Sites Approved Professional (CSAP – Numerical Standards).  He has over 18 years' experience with a diverse background in environmental consulting and project management. He has an in-depth knowledge of the environmental regulations in British Columbia and Alberta, and working knowledge of the federal Canadian Council of Ministers for the Environment guidelines. He provides guidance and senior review for contaminated sites projects. Michael has directed multi-disciplinary teams completing assessment and remediation work at a variety of operating commercial and industrial facilities with a range of organic and inorganic contaminants, with an emphasis on petroleum hydrocarbons and metals contamination.  His portfolio includes mine sites, chemical plants, industrial plants and downstream oil and gas sites with a large number of these sites having a risk assessment component. He has assisted clients, and interacted with environmental regulators and contractors across western Canada, including British Columbia, Alberta, Saskatchewan, Manitoba, the Yukon, the Northwest Territories and Nunavut.
Mr. Rosell is the Senior Vice-President of Environmental Services for Summit Earthworks Inc., located in Mission, B.C. He is a detail oriented Environmental Professional with diverse Environmental Management experience in an industrial, civil and geotechnical capacity. Steve has spent considerable time as a Project Manager leaning on 20+ years' experience in the environmental industry. He has the technical expertise to accurately appraise projects and successfully coordinate/lead project teams to offer the best possible execution to client's expectations. Mr. Rosell has been responsible for managing numerous projects of different scopes and sizes throughout British Columbia upt o $15M in value.
In his capacity as a senior executive and business manager, Steve provides corporate strategy and direction, while evaluating risk and profit potential for external projects and internal service offerings. He is a proven and trusted leader responsible for Summit Earthworks fiscal responsibility, growth and strategic direction.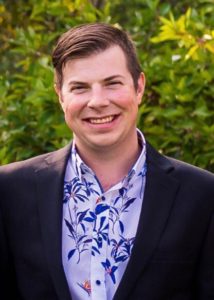 Todd is the Director of Business Development for AGAT Labs in BC/YT where he ensures that the client needs are being met and exceeded by the team. Todd also responds to clients' needs by creating customized testing for their specific project goals.
Todd has worked in multiple different industries related to laboratory testing where he began as a project engineer and was responsible for managing and reporting different projects in the SCAL and PVT labs. He then progressed into the technical advisor for the business development team where he was focused on growing the technical sales front of AGAT Reservoir Engineering Division. Todd was eventually promoted to manage the petroleum testing business development team which consists of 3 corporate staff and 6 field staff.  He was transferred to Vancouver to utilize his skills and experience to take on the role of Director – Business Development BC/YT.
Upon moving to BC, Todd became a board member of the EMA of BC as a Director at Large and holds a Professional Engineering designation in BC.