The Environmental Managers Association of BC held their annual Workshop on April 28th, 2022 at BCIT's Burnaby campus. This year's topic was 'Keeping up with Moving Targets' and speakers discussed topics including wildfires, navigating changes to fish and wildlife permitting processes, the BC Contaminated Sites Regulation, and Indigenous Participation in projects. We heard from speakers from Legacy, Triton, SLR, Lawson Lundell and W.R. Gray Consulting. Our annual Meet Your Regulator Panel was a success, with regulators from DFO, the City of Surrey, the BC Ministry of Land, Water and Resource Stewardship and the City of Vancouver. Attendees participated in two breakout sessions, where they considered how the presentations related to their own work and came up with questions for our speaker panelists.
The event began with keynote speaker David Egan, a philosophy instructor who spoke on what existentialism can teach us about adapting in a changing world. He taught us that the awareness of personal freedom (the ability to make choices at every moment in your life) can give us anxiety. With freedom comes a heavy responsibility because every choice we make is a statement about our life's meaning. Humans have a natural tendency to avoid that responsibility and do things the same way because 'that's just how it's done'. In our personal and professional lives, if we keep asking 'why' about an activity or a plan, this may help us ask bigger-picture questions and disrupt our routines.
Bob Gray's talk on wildfires was a huge success again. This talk was first given at an Education Session in September 2021 and can be viewed again on the EMA of BC Website. Recent forest fires have become more severe and destructive and may result in some badly burned areas being unable to support forests in the future. Forest fire prevention can involve re-creating the natural 'patchwork' landscapes that fires caused in the past, with old and young forest areas, along with shrub and grass lands across the landscape (in comparison to more uniform cultivated forests).
Through our speaker panelists, we learned about project impacts from CSR Stage 13 amendments, changes to project-related agreements with Indigenous groups, and changes to wildlife and fish collection permits. We learned that the Stage 13 amendments mean that now the more efficient approach for redeveloping a site is through obtaining a legal instrument (Approval in Principle) and that these recent changes can change the regulatory process for some sites that were previously engaged in the redevelopment process. These new regulatory processes have also resulted in long timelines to obtain these legal instruments. Obtaining and following fish and wildlife collection permits issued by the province of BC can be a moving target depending on your region, and at times can contain some provisions that are very hard to follow. Project-related agreements with Indigenous groups have changed from being focused mostly on capacity funding, consultation protocols and impact benefit agreements to contractual commitments about how the project will take place, participation in decision-making and the management of impacts, integration of TK/TLU and a variety of other commitments.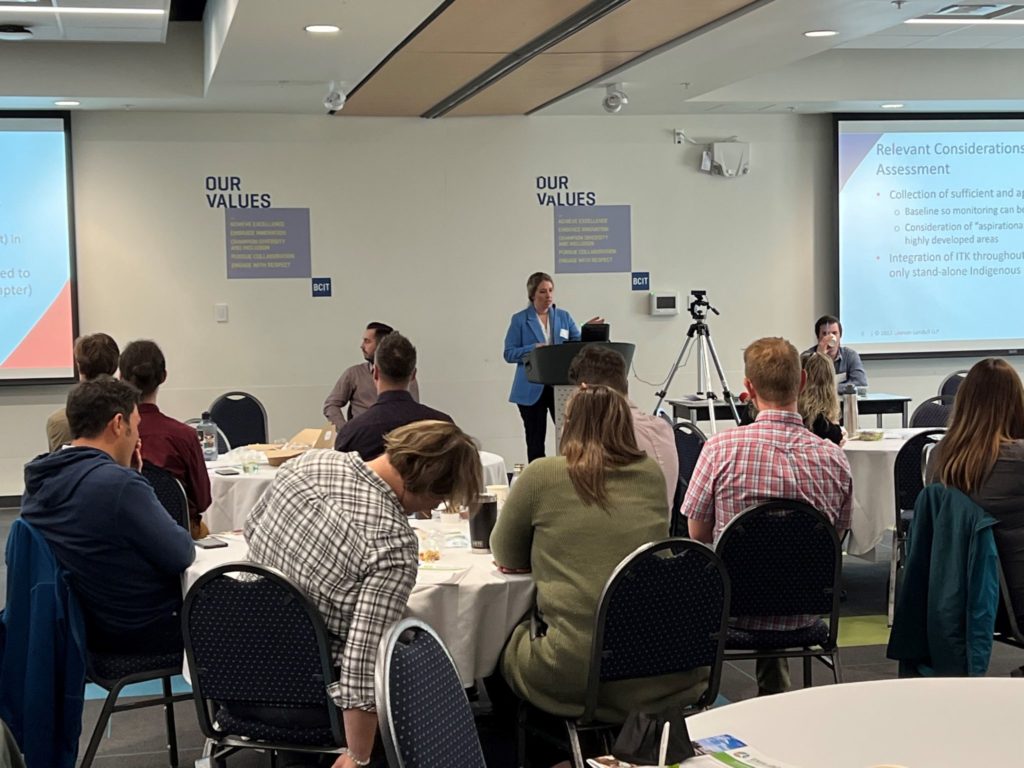 Attendees gained valuable insights into working with the regulators in attendance, including engaging with regulators ahead of permit submission (even submitting incomplete applications to get the review process started in some cases) and early in regulatory processes and to be patient with applications as staffing is currently an issue with many departments.
We had a record number of submissions for the Environmental Innovators Awards this year! Below are the amazing winners from the Workshop. Thanks to all that applied and presented at the 2022 Workshop!
EMA Environmental Innovators Award winners are below:
1st – Natasha Klasios
2nd – Jordyn Bogetti
3rd – Estafania Milla-Moreno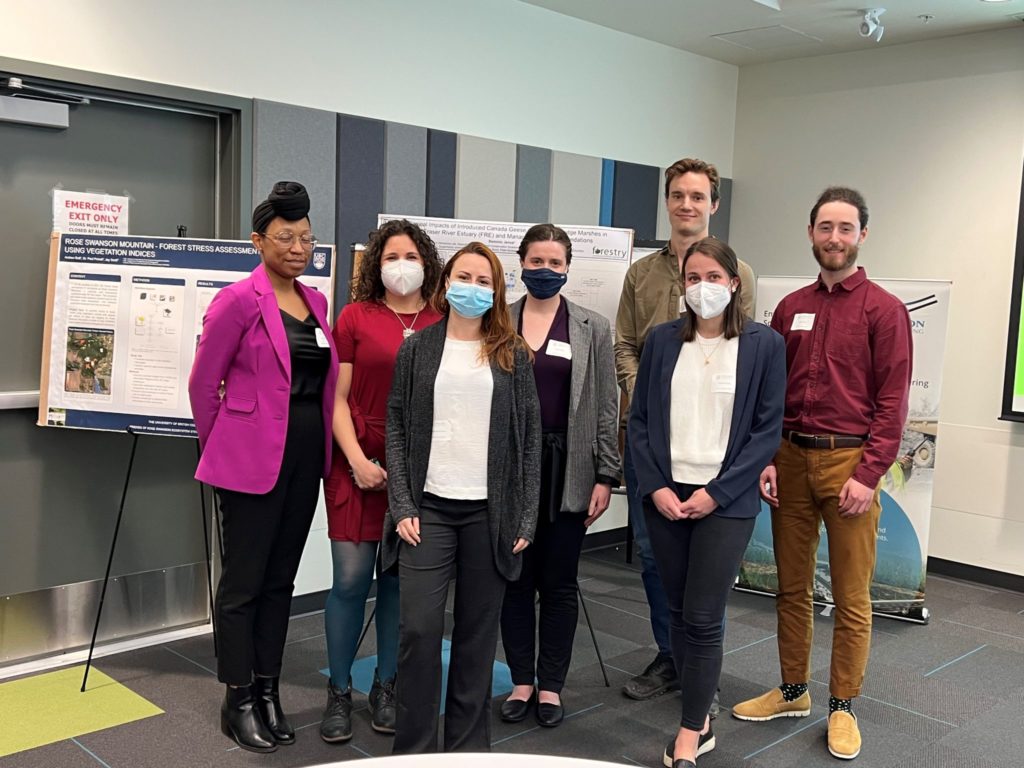 Thanks again to all of our speakers and panelists, and to everyone who attended the Workshop!