Climate change is having an increasing impact in Canada and the changes are being discussed by the transportation sector. Natural Resources Canada and Transport Canada recently invited transportation sector representatives to Ottawa to discuss how climate is impacting them and how they are adapting to the changes, if at all. Derek Stewart, Manager of Environmental Sustainability at Coast Mountain Bus Company, attended the meeting in Ottawa this past November.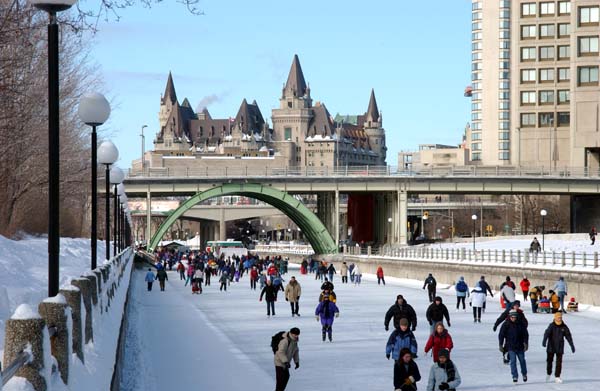 Various sectors are impacted differently, as are the diverse regions of Canada. From reduced Arctic Ocean ice opening up new shipping opportunities, to dropping water levels in the Great Lakes necessitating reduced cargo volumes, the shipping industry is experiencing reduced profits and the potential for new opportunities. Toronto's transit system suffered significant impacts in the flash flood of July 2013, resulting in stranded passengers and damage to bridges and rail beds. Increasingly severe spring flooding in Manitoba is regularly washing out roadways and undermining bridge structures. Coastal airports and transit infrastructure are at risk from rising oceans levels.
Adaptation will require an understanding of the climate changes underway and how they impact us, funding to renew infrastructure, and interim measures such as detecting infrastructure failure to allow safe travel and reliable goods movement.
Over the next year, Natural Resources Canada will compile the impacts on the transportation sector and refine the trends and predictions of how climate will affect different areas of Canada. This information, to be published in a report by June 2015, will assist Canada's transportation sector in making sound decisions well into the future. Participants of the opening meeting are also hopeful that the process will result in suggestions for ways to adapt to climate change.