On March 21st, 2013 the EMA of BC hosted an Environmental Considerations in Mining Speaker Session. The event was well-attended and attracted a range of environmental professionals, including environmental managers in the mining sector, consultants, and technical service providers. Attendees listened to three speakers and engaged in a valuable question and answer period before the networking mixer at the end of the event.
The first speaker was Nigel Fisher, an aquatic specialist and project manager from AMEC. Nigel provided an overview of the mining sector in BC, before outlining the wide range of permits that are required for different stages of exploration and mining activity. Nigel described the key environmental, regulatory, and social issues and challenges faced by the industry and how they have been managed.
Second, Mark Westbury, a socio-economist from AECOM, presented on his recent research on the engagement activity undertaken by mining proponents. His research involved the analysis of communication records given in Environmental Assessment documentation for nine recent mining projects in BC. Mark presented analysis of these records, showing the level of engagement undertaken with First Nations, local governments, stakeholders, and communities. The presentation identified the breadth of engagement undertaken, the variability between proponents, and the typical timing of key engagement activities such as community open houses.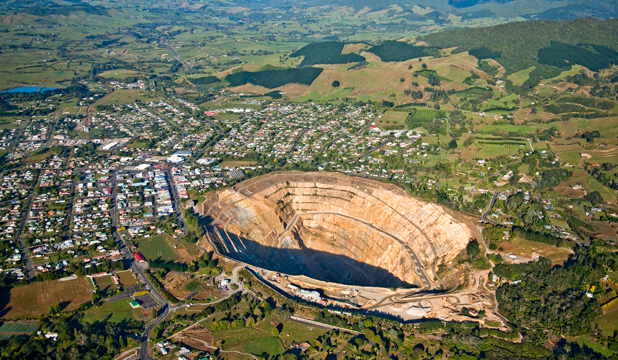 Finally, Joanne Thompson from Chieftain Metals provided an engaging presentation on the experience she had with the Newmont Waihi Gold mine in New Zealand. Joanne talked about the challenges and successes faced by this mining project that was located directly within a community. The Waihi mine has been operating for several decades, with the town growing in direct proximity to the mine pit and operations. Joanne discussed the steps taken by the project to work with communities and make investments that created valuable social benefits for the area. Attendees heard about the successes that came from high levels of meaningful engagement with the local community, and the support provided by the project for local economic and social development.
The EMA of BC would like to thank the speakers, as well as Maxxam who kindly sponsored the food provided after the event.