On Thursday, November 1, 2012, EMA of BC President Derek Stewart and I attended an Executive MBA Tune-Up and Reunion at Simon Fraser University's Beedie School of Business. The lecture topic, It's a Wicked, Wicked World (and What to Do About It), was presented by Dr. David Dunne and Chris Ferguson and focused on wicked problems. Wicked problems are complex problems that seem circular in their propagation owing to the presence of many stakeholders with different constraints and opinions, which in total seem to present no apparent solution. Does this sound familiar? When I heard this, I immediately thought of environmental problems, especially those associated with major projects.
It turns out that the way to solve wicked problems is to first understand the needs of the end user through extensive inquiry, and then start "at the end" by developing a prototype and testing its acceptance. Feedback leads to more inquiry and modifications to the prototype as the design zeroes in on the best solution over a series of iterations. Do you think there is a place for this approach in addressing wicked environmental management problems?
Check out the presentation for It's a Wicked, Wicked World (and What to Do About It) and then give us your thoughts. Wicked!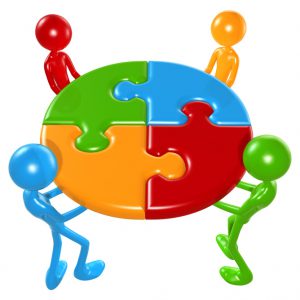 Living your company brand can help you succeed in management
That same morning, November 1, I also attended the Bill Good Show to hear his interview with Jacqui Cohen, President and CEO of Army & Navy. The original Army & Navy store has been at the same location in Vancouver since 1919 and continues successfully, long after the demise of many previously stalwart competitors including Eaton's and Woodward's. What is the secret to such longevity? Two things I heard that impressed me were (1) the dedication of the store's leadership to their family business, and (2) living the company brand. The tagline for Army & Navy is "Bargains are our Business" and Jacqui was unwavering with her laser focus on preserving and delivering on that promise. Granted, we can't all be running our family's business, but one thing we can do is live our company brand. If you don't feel comfortable with that, maybe you need to ask yourself, "Why?" It's hard to succeed in management in a company with a brand that you can't live up to. What do you intend to do about that? Listen to the interview with Jacqui Cohen and let us know.
Go to the CKNW Audio Vault and select November 1, 11:00 am.