The EMA of BC hosted our 12th annual golf tournament on July 19th, 2018 at beautiful Mayfair Lakes Golf & Country Club in Richmond. The weather was perfect for our third year running since moving over to Mayfair Lakes. The evening was capped off with an excellent West Coast BBQ buffet followed by the prize giveaway and trophy winners. Special thanks to our grand prize donors Harbour Air who provided a round trip for two anywhere they fly.
Congratulations to all the decorated teams and individuals!  They are: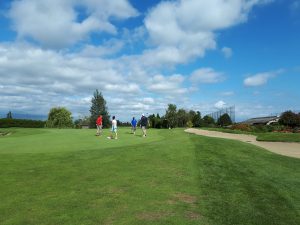 Tournament Champions
Eric Distefano – Tervita
Kevin Pendreigh – SLR
James Fox – Matcon
Chris Brown – Matcon
Most "Honest" Team
Bim Dissanayake – Dillon
Paul Donahue – Dillon
Stephanie Voysey – Lafarge
Patrick Dobbyn – Lafarge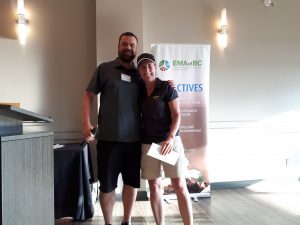 Closest to the Pin
Melissa Magnusson – AGAT
Frank Landy – Lionsgate Water Treatment
Longest Drive
Melissa Magnusson – AGAT
David Kemp – Stormtec
A big THANK YOU to all our generous sponsors:
Single Hole Sponsors – CARO Analytical Services, AGAT, Summit Earthworks and the Canadian Environmental & Engineering Executives Conference (CE3C).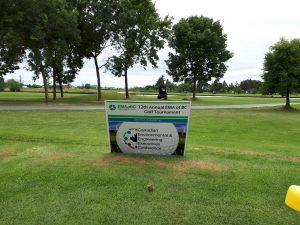 We look forward to seeing you out in 2019 for the 13th Annual EMA of BC golf tournament!