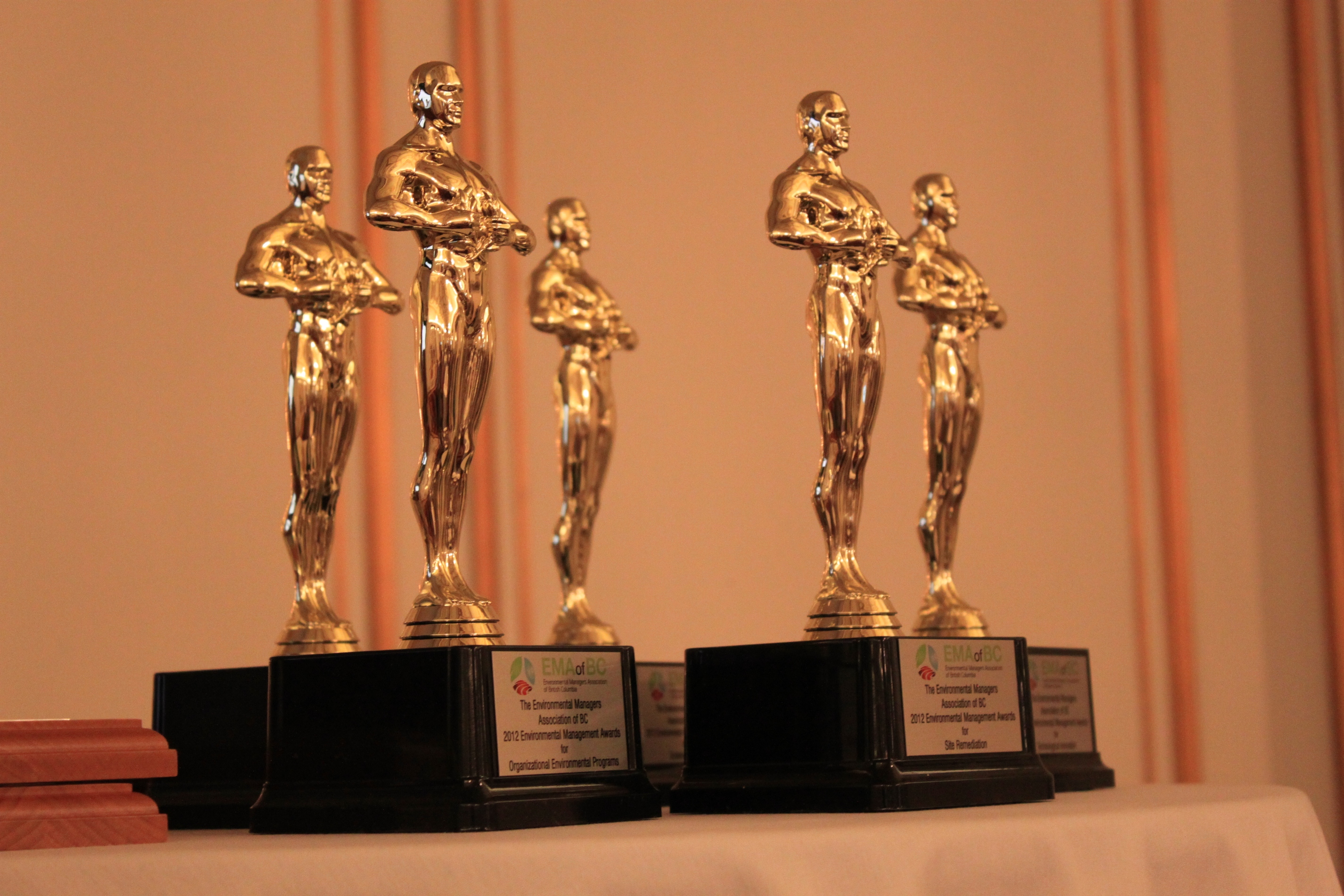 The Environmental Managers Association (EMA) of BC celebrated the first ever Environmental Management Awards with a luncheon held at The Fairmont Hotel Vancouver in June. The EMA offered the awards in order to recognize the valuable work carried out by its member firms within the environmental industry in BC. Nominated projects were rigorously judged over several months, narrowing them down to finalists in five categories: Site Remediation, Emission Control, Technological Innovation, Regulatory Challenge, and Organizational Environmental Programs.
The awards ceremony began with a procession with police escort and unveiling of the custom-made western maple EMA of BC cup. The cup was presented to EMA by Tervita Corporation and dedicated by Maxxam Analytical with a champagne toast to Her Majesty, Queen Elizabeth II as part of her Diamond Jubilee celebrations.
Following a formal lunch, media presentations of the nominated projects were shown. After much anticipation, the winners in each category were announced:
Tervita Corporation won over McCue Environmental Contracting in the Site Remediation category
Coast Mountain Bus Company in the Emission Control category
Exova in the Technological Innovation category
ALS Environmental won over Hemmera in the Regulatory Challenge category
Hemmera in the Organizational Environmental Programs category
Each winner will have the opportunity to display the EMA Cup at their company office for a portion of the year. Smaller trophies and plaques were also presented to the winners.
The award festivities were generously sponsored by Tervita Corporation, Maxxam Analytics, and Canadian Linen & Uniform Service.